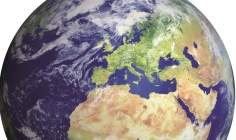 International health insurance provider, ALC Health, is in the process of opening a new office in Gibraltar and also plans future expansion in Hong Kong and the Middle East.
Speaking to Life Insurance International, ALC Health's director, Andrew Apps, said the office, which is based at Ocean Village Promenade in Gibraltar, will be opening very shortly.
Apps stressed that several features will make the Gibraltar office more accessible to the public than a typical insurance office in order to help to strip away "the fear factor" from medical insurance.
He said: "Insurance offices tend to be down an alley way and inaccessible. Our [new] office is white, has big glass frontage and is a welcoming place with tea and coffee. It is about making medical insurance accessible."
In terms of ALC Health's future strategy, Apps said the provider is seeking to open in Hong Kong and the Middle East where the expatriates are. "I would like to think and would definitely say that by next year we will open in Hong Kong."
Apps added that ALC Health would also like to expand into India and emerging markets, such as Vietnam, Indonesia, and Eastern Europe.