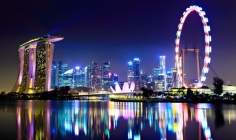 Singapore Life, an independent digital life insurer, has released a suite of life insurance products in the country.
The life insurer has also made policy-purchasing process a hassle-free customer-centric insurance experience for buyers.
In a bid to provide customers with adequate protection with minimal complexity, the company has launched its term life and critical illness plans.
Customers can avail the cover almost immediately by purchasing the product online directly, or going through its partner advisory firms.
The company claims that its robust digital robo-underwriting and identity verification capabilities facilitate faster application and approval process.
As part of launch promotion, Singapore Life is offering up to 18% discount on all submissions of Term Life policy applications, including critical illness and disability riders, online at singlife.com up to 31 December 2017.
Singapore Life CEO Walter de Oude said that the introduction of plain vanilla term insurance is a deliberate departure from the many new products in the market compounded with various interesting, but equally complicated features.
"People deserve a better solution for their life insurance needs – accessible, un-convoluted and fast. As a preferred Singaporean alternative, Singapore Life simplifies both the product and life insurance process to remove any deterrent for people to get the protection they need.
"We take the efficiencies from technology to offer better value to the insurance journey – making it more efficient, transparent and flexible to their needs."