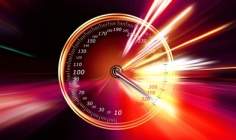 UK mutual, Engage Mutual, has launched an adviser campaign highlighting the speed it can make payouts on its over 50s life cover, releasing up to £5,000 ($8,056) before probate.
According to Engage Mutual, a feature unique to Friendly Societies means that if policyholders simply nominate a beneficiary, in the event of their death the named person can contact Engage Mutual, provide a death certificate and complete the claim form, so up to £5,000 ($8,056) can be released the next working day.
Stuart Tragheim, sales director at Engage Mutual, said: "With average UK funeral costs increasing by up to 12% in the last two years and just over a quarter of over-50s putting money aside to pay for their funerals, we know from customers that nominating a beneficiary is a major benefit."
Engage Mutual said research undertaken by it shows that the majority of purchasers of its over 50s life cover want the policy's lump sum to go towards their funeral to help ensure they don't leave a funeral debt for their families. This comes at a time when the average cost of a funeral in the UK is now £4,690 ($7,557) for a burial and £3,239 ($5,219) for a cremation.
Dominic MacKenzie, a member of the Law Society's Probate Section, and partner at Ison Harrison, commented: "Probate takes around three months for a simple estate, whilst the average length is six months, and for more complicated estates where property is involved, or inheritance tax, it could take a year or more."
Engage Mutual has also recently launched an updated 'funeral calculator' on its adviser community site, providing access to average cremation and burial costs by county throughout the UK.