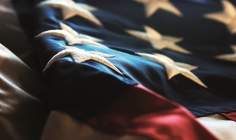 The US-based Centers for Medicare & Medicaid Services (CMS) has proposed a rule to improve consumers' experience in the health insurance marketplace by increasing plan transparency, as well as implementing several Affordable Care Act provisions on payment parameters for issuers and marketplaces.
To put the proposed change in context, the CMS explained that premium stabilization programmes were established under the Affordable Care Act to ensure price stability for health insurance in the individual and small group markets.
According to the CMS, the proposed rule clarifies provisions related to the premium stabilization programmes and the payment parameters applicable to the 2016 benefit year for these programmes.
To enhance the transparency of the rate-setting process, the CMS said the proposed rule includes additional provisions to facilitate public access to information about rate increases in the individual and small group markets for both Qualified Health Plans (QHPs), and non-QHPs using a uniform timeline.
It also proposes provisions to further protect against unreasonable rate increases in the individual and small group markets.The rulemaking also proposes to improve meaningful access standards by requiring that all marketplaces, QHP issuers, and web-based health insurance brokers provide telephonic interpreter services in at least 150 languages, in addition to the existing requirement of providing language services.
Transparency measures
Among the transparency measures, the CMS said to further aid consumers in finding a health plan that best suits their needs, the rule clarifies standards for QHP issuers to publish an up-to-date, accurate, and complete provider directory, including information on which providers are accepting new patients, in a manner that is easily accessible to the general public.
On March 23, 2010, President Obama signed the Affordable Care Act into law, implementing comprehensive reforms to ensure affordable health coverage in the US.
In the past, insurance companies in the US could deny consumers certain coverage. For example, children who had asthma or were born with a heart defect.
Among its provisions, the Affordable Care Act ends pre-existing condition discrimination, in addition to creating a new Patient's Bill of Rights.