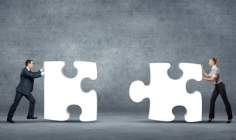 Emirates NBD has signed a renewal for a 5-year agreement with Allianz Egypt to offer bancassurance services such as term life insurance and group life plans.
Frederic de Melker, head of retail banking and wealth management at Emirates NBD, said: "This partnership with Allianz Egypt fits in our strategy to combine our own strengths with the expertise of a leading bancassurance specialist in order to meet our customers' needs."
Allianz Egypt has also assigned a team of more than 60 employees with bancassurance expertise to serve Emirates NBD's client segments.
A new Timetric report, Life Insurance in Egypt, Key Trends and Opportunities to 2019, which is available at the Insurance Intelligence Center (IIC) explains that Egyptian life insurance products are distributed primarily through brokers and agencies, while channels such as bancassurance, postal services and e-commerce are emerging.
The IIC report explains that in 2007 the Central Bank of Egypt (CBE) imposed a ban on bancassurance following reports of malpractice and disputes, which had a negative effect on the demand for life insurance products.
However, decree 1010 of 2013, issued by the CBE on May 21, 2013, removed the ban on bancassurance.
The IIC report notes the Egyptian Financial Supervisory Authority (EFSA) approved 17 bancassurance deals up to April 2015, allowing eight insurers to sell insurance products through bank branches.