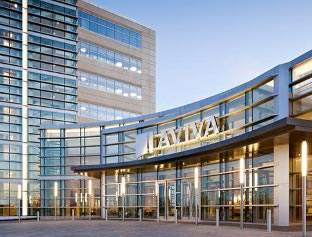 Aviva has signed agreements with UBI Banca and UniCredit to restructure its life joint ventures in Italy.
Currently, Aviva has two joint ventures with UBI Banca – one owned 50% by Aviva, and another owned 50% by Aviva S.p.A, itself a joint venture between UniCredit and Aviva.
In addition, Aviva S.p.A. owns minority equity investments in three of subsidiary banks of UBI Banca.
As part of the plan, Aviva will increase its holding to 80% in the joint ventures that offer products to the clients of UBI Banca, with UBI Banca holding 20%.
Aviva's distribution agreement with UBI Banca will also be extended from 2015 to 2020, focused on savings and life protection products. Aviva S.p.A. will also sell the minority equity investments to UBI Banca.
The plans also include Aviva S.p.A entering into a new five year distribution agreement with UniCredit delivering selected products, and increased capital efficiency.
Aviva said it will make a balancing payment of about £25m to fund the transaction which is subject to customary approvals.
Aviva Europe CEO David McMillan said: "This is an important step in the turnaround of our Italian business. Together with the sale of our stake in Eurovita, this transaction will simplify the structure of Aviva in Italy, increase value of new business and improve our capital efficiency."