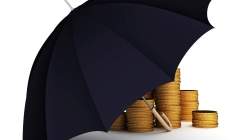 The ongoing introduction of workplace pensions auto-enrolment in the UK is triggering reviews of wider employee benefits, such as group income protection, according to research from MetLife Employee Benefits.
MetLife Employee Benefits said around 21% of companies say they are planning to review or introduce new benefits in the wake of the introduction of auto-enrolment at their company.
However, it said 41% of firms admit they do not know how best to go about reviewing their wider benefits packages, what they should look at changing, or what to offer to staff for the first time.
MetLife Employee Benefits research shows that, where employers know what they want to review or introduce, group income protection is the winner with 32% planning to review existing cover or introduce it for the first time. It added that around 18% are looking to review or introduce private medical insurance.
Tom Gaynor, employee benefits director at MetLife UK, said: "Auto-enrolment is the biggest catalyst in decades for changing the relationship between employers and employees in the workplace and is having a major impact on employee benefits".The MetLife Employee Benefits research was conducted online among a sample of 500 businesses between 6 May and 16 May 2014.