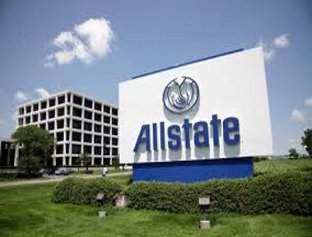 In addition, Allstate Financial will discontinue issuing fixed annuities at year-end 2013 and utilize third party annuity companies to ensure Allstate agencies and exclusive financial specialists continue offering a broad suite of protection and retirement products.
Allstate said that the sale of LBL is estimated to result in a GAAP loss on sale in the range of $475m to $525m, after-tax, and a reduction in GAAP equity, including the impact to unrealized capital gains and losses, in the range of $575m to $675m.
This transaction will result in a statutory gain of $350m to $400m, increase Allstate's deployable capital by approximately $1bn and reduce Allstate life and annuity reserves by $13bn.
As a result of this transaction, Allstate will not sell new life or retirement products through independent life insurance and annuity agencies. Allstate will continue to service in-force LBL business sold through independent life insurance and annuity agencies for a 12- to 18-month transition period, after which this business will be administered by Resolution Life.
Allstate agencies and exclusive financial specialists will continue to sell LBL life products until Allstate Financial transitions these products to another Allstate company. When the transaction closes, in-force LBL life and all LBL payout annuity business sold through the Allstate agency channel will continue to be reinsured and serviced through Allstate.
The transaction is expected to close by the end of the year, subject to customary regulatory approvals.
Commenting on the sale, Allstate Corporation chairman, president and CEO, Thomas Wilson, said: "The sale of Lincoln Benefit Life aligns with our strategy to serve distinct customer segments with differentiated offerings in markets where we have a competitive advantage. This will sharpen Allstate Financial's focus on the Allstate agency channel while still providing a broad suite of products for our customers.
"This divestiture is one of many actions we have taken to strategically focus Allstate Financial and deploy capital to earn attractive risk-adjusted returns. This action also advances Allstate's key priorities, including reducing exposure to spread-based business and interest rates," Wilson added.