News
Insurtech Akur8 receives €8m in Series A funding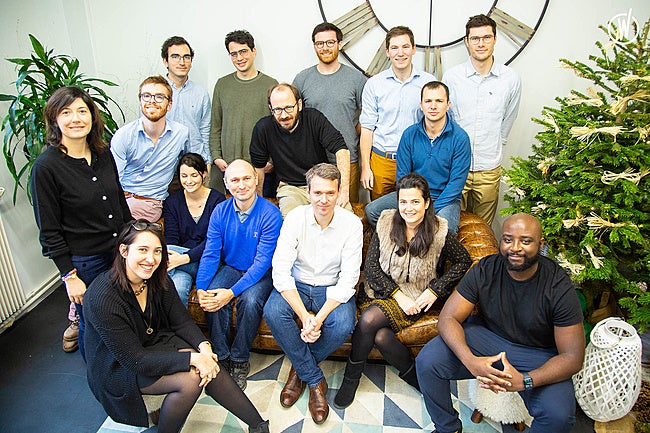 AI-enabled insurance pricing insurtech Akur8 has gained €8m ($8.9m) in Series A funding.
The round came from BlackFin Capital Partners and MTech Capital and takes Akur8's total funding to €10m overall.
Akur8 enables insurers to build risk models more than 10 times faster than traditional manual processes. Its algorithm automates the pricing process while maintaining transparency. Therefore, the solution is compliant with regulatory requirements.

Samuel Falmagne, co-founder and CEO of Akur8, said: "When we embarked on building Akur8, we were passionate about offering a truly novel solution for the insurance industry. We are proud to have developed a product that gives carriers the ability to meet customers' expectations for real time pricing while improving the accuracy of their risk assessment, thus significantly reducing their loss ratio. We are looking forward to continuing our growth journey and are excited to have the support of BlackFin and MTech, two leading investors in our space."
Julien Creuzé, managing director at BlackFin Capital Partners, said: "Akur8 has developed a highly differentiated AI-based solution for risk modelling and pricing, with tremendous value potential for the insurers who embrace it. It is a must-have product for insurers looking to stay relevant in an increasingly competitive and complex environment. We firmly believe in the team and are proud to be their partners in this round."
Kevin McLoughlin, partner and co-founder of MTech Capital, said: "Our investment thesis is centred around backing visionary founders with the ambition to transform insurance through the use of technology. We are proud to be backing Akur8 as a unique player solving a critical issue for the entire industry."
Akur8 is headquartered in Paris with a team of 25 people. This includes a research & design team, data scientists, developers and actuaries.
Furthermore, the insurtech aims to use the funding to accelerate its international expansion throughout Europe and the US. It already works with multiple insurance companies in the two regions.