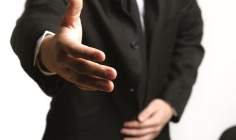 Generali has signed a 15-year exclusive partnership agreement with Thailand's Kiatnakin Bank.
Generali's portfolio of life insurance products and services will be made available to Kiatnakin's clients from January 2015 onwards, ranging from credit life policies to ordinary life offerings and future high net worth propositions.
With a presence in nine markets across Asia, and with Thailand identified as one of the top priority growth operations worldwide, Generali said it will leverage its global expertise in products, distribution, services and technology to further enhance the bank's life insurance offerings and expand the reach of bancassurance distribution capabilities in Thailand.
Sergio di Caro, Asia regional officer for the Generali Group, said Generali is highly committed to growing its business in Southeast Asia, with Thailand being "an extremely important market", and a cornerstone of the Generali Group's expansion strategy.
Terence Wong, head of Southeast Asia and Hong Kong for Generali, said expanding the insurer's presence in Southeast Asia is a top priority, and as the second largest economy in the region, Thailand is a most important and attractive market to Generali where it will continue to invest in.