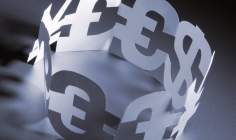 US-based Nassau Reinsurance Group has raised over $750m of initial capital to build an insurance and reinsurance platform focused on the life, annuity and long-term care sectors.
The business is led by insurance industry executives Phillip J. Gass and Kostas Cheliotis. Gass will serve as chairman and CEO, and Cheliotis will serve as executive vice president and chief operating officer.
The group explained that it received initial capital commitments of more than $750m from various funds managed by Golden Gate Capital, a private investment firm with more than $12bn of capital under management, along with Gass and Cheliotis.
According to the company website, Nassau Reinsurance Group says its mission is to acquire and operate onshore and offshore platforms with long tail liabilities focused on the life, annuity and long term care sectors.
Golden Gate Capital's funds have no time horizons, which Nassau Reinsurance Group said allows the firm to make long-term investments without liquidity constraints.
Nassau Reinsurance Group said the initial capital raise will fund the company's immediate build-out and organic growth plans, as well as potential future acquisitions and reinsurance transactions.
It intends to seek ratings with this initial capital to meet its growth objectives and may opportunistically seek to raise additional capital and enter into strategic partnerships to grow the business over the long term.
Commenting on the launch of the new business, Gass said: "We are very pleased to have partnered with Golden Gate Capital as we look to build a dynamic platform with insurance, reinsurance and asset management businesses.
"With Golden Gate Capital's long-term investment philosophy, permanent capital structure, and strategic focus on insurance and financial services, we believe we are uniquely positioned to grow our franchise and build significant value over a long time horizon."