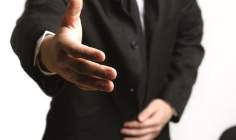 AIA Group has signed a multi-year joint collaboration agreement with A*STAR's Institute for Infocomm Research (I2R), Singapore's largest ICT research institute.
AIA said the partnership is the first-of-its-kind in the global insurance industry and will enable AIA to leverage the consumer insights provided by I2R to develop behaviour-changing programmes and products to help bridge Asia's protection gap.
The collaboration will focus on key areas such as customer profiling and behavourial prediction, as well as IT mobile security.
It involves conducting and analysing data from both primary and secondary research to uncover deep consumer insights.
Simeon Preston, AIA's group chief operations officer, said: "Life insurance is a very emotive offering, and its purchase is a very important step towards securing the financial future of a family."
He added: "We believe this collaboration with A*Star will enable an even deeper understanding of consumers' wants and needs, using the most advanced data analytics, and will help us serve our customers in more tailored, timely and secure ways."
Commenting on the collaboration, Dr Lee Shiang Long, executive director of A*STAR's Institute for Infocomm Research (I2R), said: "I2R's technologies will enable AIA Group to gain greater insights from their customers' sentiments through data analytics, while also protecting the privacy of their customers through secure mobile platforms.
"This will contribute to creating more targeted, meaningful solutions for customers."