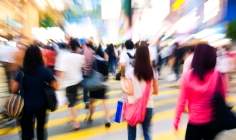 Aegon UK has upgraded its range of protection cover to include improved definitions, an increase in the level of cover and extended age limits.
As an example, Aegon UK said it has simplified the heart attack definition by removing the need for specified troponin levels and making it easier to claim.
Meanwhile, the insurer has removed the need to see three continuous months of symptoms for Multiple Sclerosis.Among the changes for income protection, Aegon UK has increased the age limit of cover from 65 to 70, as well as increasing the sum assured from £130k to £150k for an individual only.
Dougy Grant, Protection Director at Aegon UK, said: "We need to recognise the trend of increased life expectancy and longer mortgage terms, which means people are continuing to work beyond the traditional retirement age. It is more important than ever to make sure that clients can keep their financial plans on track with a range of protection products that guard against life's uncertainties."