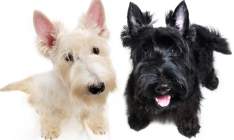 British adults are more likely to have pet insurance over income protection and critical illness cover, according to new analysis by Zurich.
Highlighting the bond between a pet and its owner – alongside a tendency to put individual financial wellbeing to one side – research of more than 2,000 British adults conducted by YouGov found that an estimated 10m pets are insured.
In comparison, many British adults do not have individual protection insurance, so most likely have not protected themselves should they unexpectedly lose their income due to an accident, sickness or unemployment. Zurich said just 5.5m people have critical illness cover and just under 3m have individual income protection cover.
The insurer noted that nearly 18% have pet insurance, whereas only 11% have a critical illness policy and just 6% have individual income protection cover.
Despite the nation choosing to insure their pets over themselves, Zurich said nearly 30% of British adults are preparing for the worst by taking out a life insurance policy to help those they leave behind – equating to an estimated 15 million people.
Chris Atkinson, head of innovation and partnership development at Zurich UK Life, said: "We are a nation of animal lovers, so it's not surprising that we do all that we can to protect our beloved companions. While we're able to access some health support via the NHS for ourselves, we shouldn't underestimate the impact of illness or injury on our lifestyles and those of our families, including our pets.
"As we continue to weather turbulent economic conditions, with inflation forecast to increase alongside rising debt, it's vital people don't put their own protection to one side. Having an income protection or critical illness plan in place ensures a financial cushion should the unexpected happen, allowing us the peace of mind to truly enjoy our time with pets and family."
The research also found price and not seeing the relevance of critical illness and individual income protection cover as the main barriers preventing people from taking out such policies.
Whereas, price (72%), transparency (63%) and the likelihood of paying out (58%) are the most important factors for Brits purchasing an insurance policy.