Analysis
Digital Insurance 2.0: Why insurers face 'digital Darwinism'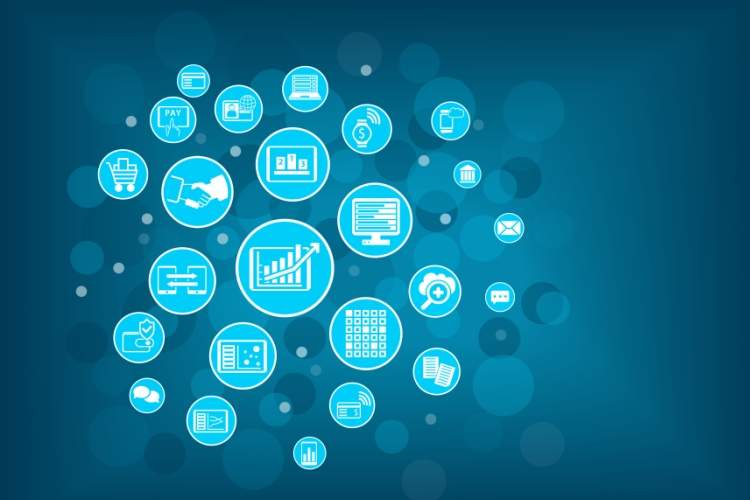 Denise Garth, senior vice president – strategic marketing, industry relations and innovation  at Majesco, explains how the insurance industry must adapt in the digital age. In Garth's view, we are seeing "digital Darwinism" rapidly unfold across every market segment of the insurance industry.
Brian Solis, a digital analyst and anthropologist, studies the effects of disruptive technology on business and society, calling it "digital Darwinism".
Solis borrowed Darwinism to describe how organisations adapt to changing human behavior and rapidly changing technology through digital transformation. Solis notes that the effect of digital Darwinism on business is real, and it's enlivened though evolutionary changes in people regarding their views, expectations, and decision making.

We are seeing digital Darwinism rapidly unfold across every market segment of the insurance industry.
The pace of disruption and dramatic changes are evident when we assess the current state of insurance disruptors across people, technology and market boundaries. Within this context, we see how disruptors are pressuring insurers to adapt — pushing them out of their traditional orbits and toward new models and opportunities — from Insurance 1.0 to Digital Insurance 2.0.
For commercial and specialty insurance, we are seeing a range of changes including:
New and emerging risks with little existing data for retrospective underwriting models.
Perpetually-evolving attributes within specialized risks that necessitate continuous underwriting as opposed to underwriting at inception or renewal.
Elevated customer service expectations, requiring insurers to participate and provide adjacent offerings and services.
The expanded role of insurers to help build risk mitigation and prevention strategies, not just financial compensation models.
Transparency and simplicity of products for better understanding of coverage and point of sale experiences.
Digital experiences from other industries driving higher customer expectations of their insurers.
These shifts are driving permanent changes in customer behavior, new needs and expectations and the rapidly evolving use of digital technology. Today's customers, both individuals and business owners, seek "ease in doing business" across the research, purchase and service aspects of insurance.
Unfortunately, Insurance 1.0 does not deliver ease, reflected in a net promoter score gap of nearly 70 points between digital leaders like Amazon and traditional insurers.
Today's business environment is characterized by constant disruption, heavy competition and growing market and customer demands.
And, unfortunately, legacy commercial and specialty insurance was architected for a vastly different world. Think of the massive paper files we have and still use!
Unlike personal insurance, which is leading the P&C segment into the digital age, commercial and specialty are now just barely on the cusp of the digital age.  As a result, we are entering uncharted waters. The rise of Digital Insurance 2.0 is simultaneously one of the greatest opportunities, challenges and threats to insurers operating in Insurance 1.0. Digital Insurance 2.0 requires an outside-in approach that begins with entrepreneurial thinking.
InsurTech startups and incumbent insurer greenfields are taking advantage of the customer expectation gap by rapidly adapting to the digital age with new, innovative products and Digital Insurance 2.0 business models. These are increasingly posing a threat to Insurance 1.0 insurers and MGAs.  In particular, new startups like Lemonade, Slice, Trov, Next Insurance, Ategrity Specialty, Emroker and others are embarking on Digital Insurance 2.0 business models.
These innovative products and business models are rewriting the rules of business, and with it, redesigning organisational and business model structures, and how products and services are defined and delivered. They are using platform solutions with extensive digital capabilities, AI and cognitive and data and analytics to better understand, underwrite and service their customers with tailored products and services. Their products are more personalized than ever and they fulfill the unmet or under-met needs of a rapidly changing market.
Insurance incumbents, with outdated Insurance 1.0 business models and technology infrastructure, are increasingly at a huge disadvantage that becomes more difficult to address as the gap widens between Insurance 1.0 and Digital Insurance 2.0. The gap will, at some point, become insurmountable.
Forward-facing InsurTech startups and incumbent insurers like biBerk, Hiscox, MunichRe, and QBE are aggressively using the knowledge of business and technology trends to take action and embrace Digital Insurance 2.0 practices that will make them competitive. Unfortunately, too many incumbent insurers and MGAs have a Knowing – Doing gap, where they have the knowledge of the changes underway but are not acting on those changes.
The industry has increasing and considerable work to do to eliminate this gap at a time of rapid change as we move from Insurance 1.0 to Digital Insurance 2.0.
If you haven't yet wrestled with the necessity for change, this is a Darwinian moment to understand the shifting market, adapt and swiftly take action.