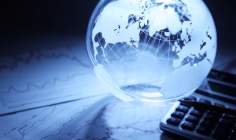 The life insurance sector will be notably stronger in both the advanced and emerging markets, and global in-force premiums are forecast to increase by 4.8% this year, and by around 4% in 2015 and 2016, according to Swiss Re.
Macroeconomically, the reinsurer said global economic activity is expected to improve next year as growth rates increase in the US, the Euro area and many emerging markets. Other countries, such as the UK, Japan and China, will slow.Kurt Karl, Swiss Re's chief Economist, said: "Stronger economic activity will improve insurance premium growth, particularly in the emerging markets."
However, Karl added that profitability will still be challenging because of the low investment yields.
In terms of the life market outlook, Swiss Re said premium growth of in-force life premiums in the advanced economies is expected to be nearly 4% this year and about 3% in 2015, rebounding from a 1.5% decline in 2013.
It said emerging market life premiums are forecast to grow 9% this year and 10% in 2015 after a sluggish 4.5% advance in 2013, driven again by a robust 13% premium growth in emerging Asia.
Despite low investment returns, Swiss Re said life re/insurers have improved profits over the last year with a RoE of about 12% up from 10% last year. This stems from their focus on new products, increased market penetration, improved distribution techniques and cost-cutting.
Global real life reinsurance premium, meanwhile, are expected to grow by less than 1% this year after shrinking 0.3% last year due to weakness in the advanced markets as the market adjusts to changing regulations in the US and UK.
In this environment, Swiss Re said: "Life reinsurers will seek non-traditional or less-developed areas of growth in the coming years, including taking over large blocks of business and providing major capital relief solutions.
"Life reinsurers are also providing solutions to take longevity risk from primary companies with annuity business. Momentum in this market remains strong and a record amount of longevity liabilities were transferred to reinsurers in 2014."