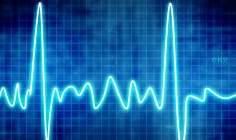 Sun Life Financial has launched a business area called Digital Health Solutions that will work with innovators and technology start-ups to come up with new ways to help Canadians manage their health.
Digital Health Solutions will bring Sun Life's digital and health capabilities, together with those of leading players from across the health care spectrum, to help Canadians to:
Find new and better ways of accessing health care products and services empowering them along the way
Act by making healthy choices to support wellness goals
Better manage chronic conditions with advanced technologies and insights
This new business area will be led by Chris Denys, senior vice-president of possibilities, digital health solutions, Sun Life Financial Canada.
Denys was most recently the chief financial officer for Sun Life in Canada after holding a number of senior executive roles leading high performance teams.
Commenting on the innovation, Denys said: "This new business area represents another significant step that Sun Life is taking to advance the company's digital innovation strategy to support the well-being of Canadians.
"It's a great fit with our recently announced partnership with MaRS, North America's largest urban innovation hub, and our development of Digital Benefits Assistant, which uses advanced analytics technology to provide the right solutions at the right time to Canadians through the channel of their choice."
Digital Health Solutions will leverage the capabilities of Digital Benefits Assistant, the first real-time decision management technology in the insurance industry, to proactively engage Canadians and empower them to take a more active role in managing their health and well-being.
Sun Life Financial has operations in a number of markets worldwide, including Canada, the US, the UK, Ireland, Hong Kong, the Philippines, Japan, Indonesia, India, China, Australia, Singapore, Vietnam, Malaysia and Bermuda.
As of March 31, 2016, the Sun Life Financial group of companies had total assets under management of $861bn.