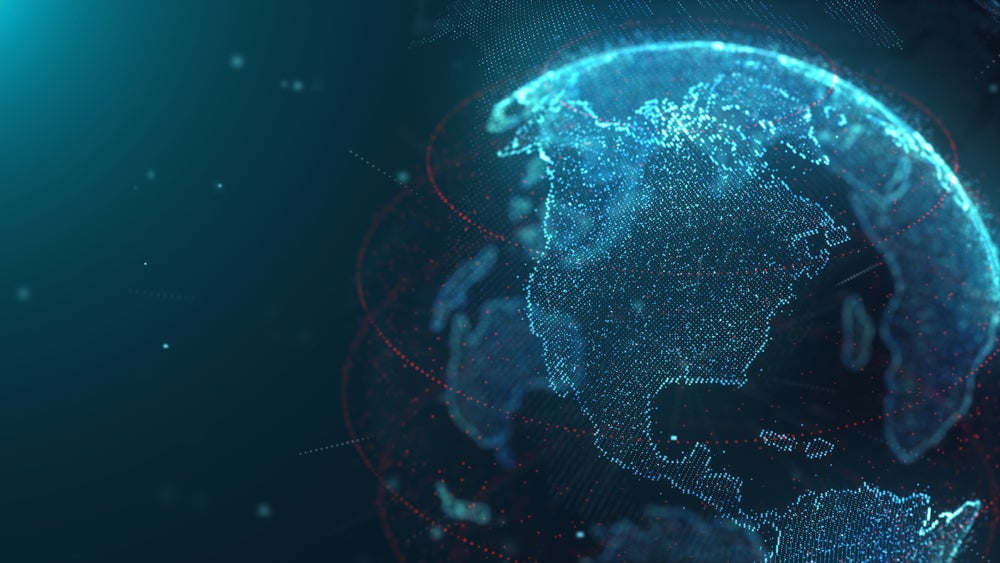 In the first week alone, North America was mentioned over a thousand (1,291) times in insurance filings in August 2023. The next week was just as fruitful with 874 mentions.
The United States, obviously part of North America, got the second most amount of mentions, 1,213 in the first week of August 2023 and 801 in the second.
The top five was completed by Europe, Asia-Pacific, and South and Central America.
Also, Europe was actually top in the third week of the month with 205 mentions and the UK coming second with 163 mentions.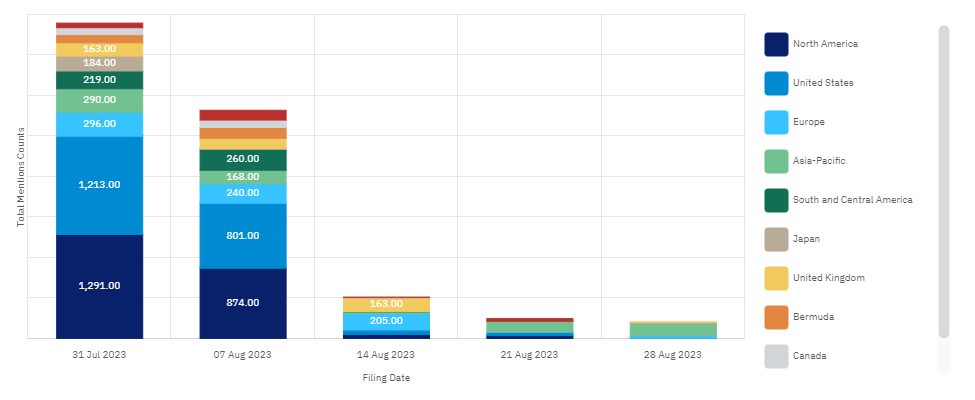 Our signals coverage is powered by GlobalData's Thematic Engine, which tags millions of data items across six alternative datasets — patents, jobs, deals, company filings, social media mentions and news — to themes, sectors and companies. These signals enhance our predictive capabilities, helping us to identify the most disruptive threats across each of the sectors we cover and the companies best placed to succeed.