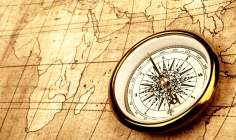 Life insurer Prudential Financial and LeapFrog Investments have launched a $350m investment partnership to access high-growth markets in Africa.
Managed by LeapFrog, the new investment vehicle will target investments in life insurance companies in leading economies on the continent, including Ghana, Kenya and Nigeria, to be made over a three- to five-year period.
Charles Lowrey, executive vice president and chief operating officer of Prudential's International Businesses, said "This investment expands Prudential's footprint into Africa, a continent that we believe offers tremendous potential for growth over the long term. We are delighted to partner with LeapFrog Investments, given their deep experience in Africa, and their impressive record of success as insurance investors focused on emerging consumers."
Dr. Andrew Kuper, founder and CEO of LeapFrog Investments, said, "The global insurance industry is looking for ways to close the protection gap for millions of people in emerging markets. This partnership will help address that need, while tapping some of the world's highest growth markets."
Kuper added: "By enabling LeapFrog to pursue larger and more established assets than via our private equity funds, this partnership also diversifies our capability as an alternative investment group."
Prudential is an investor in LeapFrog's most recent private equity fund, and also a member of the LeapFrog Insurance Innovation Circle, a knowledge-sharing and innovation initiative that convenes many of the world's leading insurers and reinsurers.