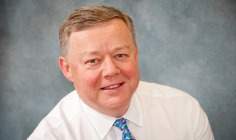 British Friendly's CEO Mark Myers will stand down in 2017 after nearly seven years in the role.
A search for his successor at the UK mutual and income protection provider is underway with an announcement expected before the end of this year.
Myers joined British Friendly in 2010 from LV= where he served as distribution director and then partnership director. This followed more than 20 years with Lloyds Bank where his final role was retail sales director.
Myers said he was delighted to be leaving the role with the provider in a strong position with new business running at triple the levels of 2015 and with a much strengthened capital position.
Peter Le Beau, chairman of the Income Protection Task Force, said: "Mark has been a passionate advocate of Income Protection and a stalwart of the market for many years. His impact and the faith he has shown in the product have been central to the growth and success of British Friendly."