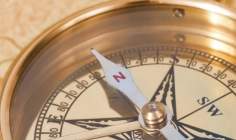 Life reinsurer Beechwood Re has appointed David Kaplon as chief financial officer of Beechwood's group of companies.
Beechwood said Kaplon brings over 25 years of reinsurance, private equity and investment management experience with global public and private companies. He will report to Mark Feuer, Beechwood's CEO.
Commenting on Kaplon's appointment, Feuer said: "David is a seasoned industry veteran who brings critical strategic leadership and valuable execution capabilities to our business. David will be leading our global M&A and capital management initiatives."
Prior to joining Beechwood, David was an executive advisor at Aquiline Capital Partners for start-up, growth capital, buyout and turnaround investments in the life, health and annuity sectors.
He was educated at Harvard College and at Duke University's Fuqua School of Business.
Beechwood Re is domiciled in Grand Cayman and regulated by the Cayman Islands Monetary Authority.