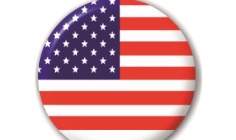 US mutual life insurer, the Guardian Life Insurance Company of America (Guardian), has added workplace voluntary permanent life insurance to its product offerings.
Guardian said its latest offering enables businesses to offer employees individual, permanent life insurance protection on a voluntary basis that they can keep even if they change jobs.
This coverage builds tax-deferred cash value, has premiums that are guaranteed never to increase and does not require a medical exam.
Guardian's voluntary permanent life insurance can be fully paid up by age 65, so the employee has no additional premiums upon retirement.
The product launch comes after Guardian's third annual workplace benefits study said 39% of American households report having no life insurance at all, while 50% said they need more.
Michael Estep, second vice president group life, disability, and supplemental health product development at Guardian, said: "Many employees today either don't have life insurance or not enough of it.
"Attaining voluntary permanent life insurance through the workplace allows employees to enhance insurance coverage, lock in pricing, and build cash value that can be used for loans or other withdrawals, and keep the coverage even if they change employers."