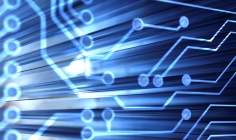 Massachusetts Mutual Life Insurance Company (MassMutual) has introduced an artificial intelligence (AI) based mortality risk scoring system for the life insurance industry.
The new solution, LifeRisk 360, draws on machine and artificial learning methodologies, as well as numerous data points that describe the health and behaviour of millions of individuals over two decades.
Headed by MassMutual's chief data scientist Sears Merritt, LifeRisk 360 is a digital initiative based on a proprietary dataset derived from Captricity's intelligent automation solution.
Both MassMutual and Captricity have inked an agreement, whereby Captricity would make the LifeRisk 360 coring service broadly available to the life insurance market in the US.
Both partners believe that life insurers will be able to depend on trustworthy, intelligent insights obtained from LifeRisk 360, which will decrease underwriting time, improve risk selection, and eliminate the need for attending physician statements (APS).
Merritt said: "We are excited to introduce LifeRisk 360 – an innovative and distinct life insurance risk assessment platform designed to bring new intelligent insights into a largely manual process.
"By leveraging linked data elements and machine learning methodologies, our objective is to further reduce underwriting decision time and improve mortality risk selection."
Captricity CEO Kuang Chen said: "Our planned partnership with LifeRisk 360 rewards our insurance carriers and their customers by reimagining underwriting as a modern, digital process.
"This solution enables insurers to eliminate many of the manual steps and friction associated with underwriting. This solution will be an industry pivot point, giving carriers the ability to accelerate their own data-driven underwriting initiatives to deliver minimally invasive decisions faster."
Subject to completion of the final agreement, the new solution is scheduled to be available to life insurance companies starting in the first quarter of 2018.