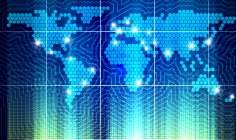 Fidelity & Guaranty Life Insurance has selected Virtustream, a Dell Technologies business, to deliver integrated cloud-based solutions for its digital transformation.
The insurer will deploy Virtustream Storage Cloud for the archival and long-term retention of mission-critical data. The solution is integrated with Dell EMC Data Domain and Dell EMC Data Protection Suite.
The solution is designed with 13 x 9s of data durability and uninterrupted read access in the event of an unplanned outage, the technology vendor said.
The solution will offer the insurer better deduplication; shorter backup windows; decreased costs compared to traditional tape-based backup; and single-source support across the entire solution.
Fidelity & Guaranty Life Insurance director of IT infrastructure services Jeff Sabin said: "We chose Virtustream Storage Cloud because of its predictable cost model, ease of use and the way it integrates with the Dell EMC Data Protection Suite.
"We deal with vast amounts of data on multiple platforms and we have to protect that data the best way we know how, which is through the Virtustream Storage Cloud."
Virtustream senior vice president of storage cloud Dan Campbell said: "In addition to enterprise-class capabilities, simplicity, plus Dell EMC hybrid cloud storage and backup integration, we are providing Fidelity & Guaranty Life Insurance a customized experience that takes into account their business plans and requirements.
"Our relationship with the customer is as important as the solution we provide, and we take seriously the trust that they have placed in us to store their long-term data."