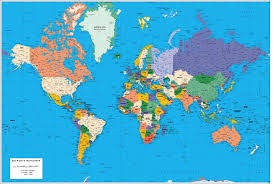 BNP Paribas Cardif, the insurance arm of BNP Paribas for protection and savings businesses, has appointed Vincent Sussfeld as CEO for the Asian region, with immediate effect.
Based in Hong Kong, he succeeds Xavier Guilmineau who will take up new responsibilities within BNP Paribas Group.
Sussfeld reports to Jean-Bertrand Laroche, chief operating officer, who is responsible for the international markets of BNP Paribas Cardif, and based in Paris.
Prior to the latest appointment, Sussfeld was deputy head of BNP Paribas Cardif in Asia since early 2015 based in Hong Kong.
Sussfield has over 15 years' experience covering areas in the insurance business and has held different senior management positions, including deputy CEO of SBI Life, the joint venture between BNP Paribas Cardif and State Bank of India, head of sales for international markets and head of public affairs for BNP Paribas Cardif, which he joined in 2007.
Eric Raynaud, CEO of BNP Paribas Asia Pacific, said: "The insurance business is an important part of BNP Paribas' Asia Pacific business development plan. Under Xavier's leadership, BNP Paribas Cardif has accomplished good achievements in expanding and enhancing its bancassurance products and services in the region.
"I am confident that Vincent will further strengthen BNP Paribas Cardif's offering with its strategic partners, and bring the business to a new step of its development."