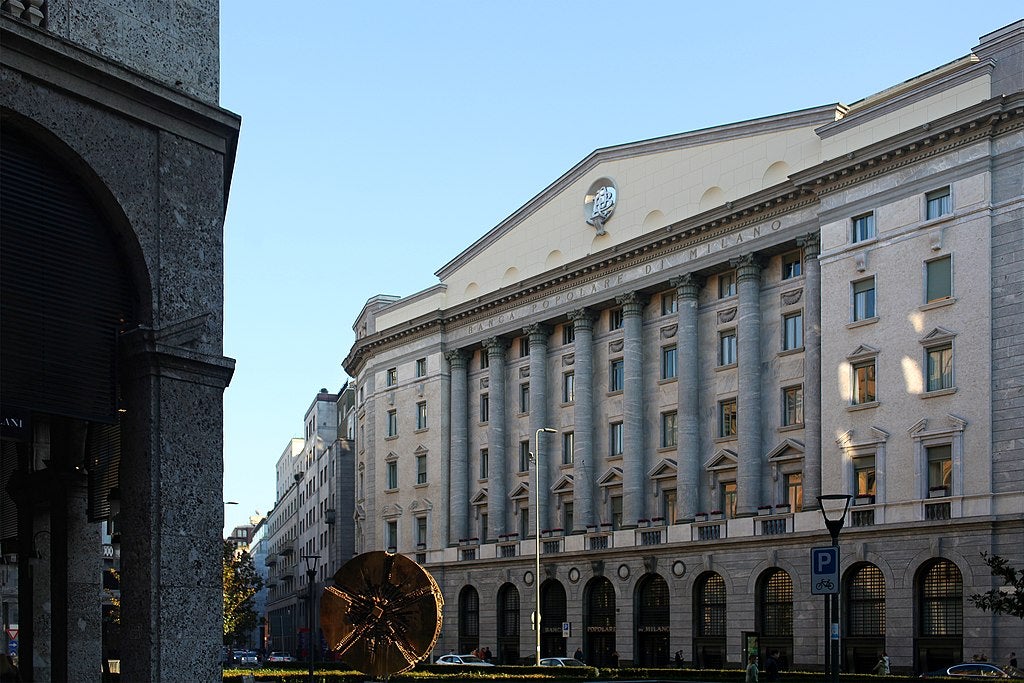 Italian bank Banco BPM is considering potential partnerships for its insurance business, reported Reuters citing the banks' spokesperson.
The move comes as the Italian bank received several expressions of interest from undisclosed firms.
The move is expected to pit French bank Credit Agricole, the main shareholder of Banco BPM, against other suitors, including French insurer AXA, that are mulling 'bancassurance' deal with the Italian bank, people familiar with the matter said.
Credit Agricole currently owns a 9.2% stake in Banco BPM.
Last week, Bloomberg reported that Crédit Agricole was weighing the purchase of Banco BPM's insurance business following its acquisition of a minority stake in the Italian bank.
Currently, Banco BPM partners with French mutual insurance company Covea and Generali-owned Cattolica.
The spokesperson was cited by the publication as saying: "In line with the Nov. 5 strategic plan, the main option for the group is internalising the insurance business by the end of 2023.
"However, given several expressions of interest from leading insurance players, the bank has started a process to compare the terms of the offers and evaluate potential partnerships as long as they are in line with the best market conditions."
Recently, the Italian bank said it would take full ownership of its life insurance joint-venture with Covea.
The deal will see Banco BPM acquire the remaining stake of 81% in Bipiemme Vita.