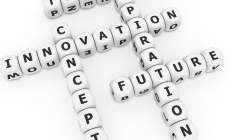 AIG Life, previously known as Ageas Protect, is looking beyond its intermediated distribution model and is examining partnership opportunities, according to Steve Casey, head of marketing and propositions at AIG Life.
Speaking to Life Insurance International, Casey said approximately 98% of AIG Life's business is conducted through intermediaries, but the provider is now keen to "expand that footprint".
In Casey's view, the direct to consumer route will become more and more important going forward since consumers live in a data rich environment.
He said: "As there is increased knowledge, and understanding and awareness, there will be a segment of the market that wishes to go directly to the consumer."
Asked how he expects the UK life insurance market to change over the next 2-3 years, Casey said he definitely thinks the market will grow and new players will enter.
He said: "I see increasing use of new technology and technologies coming to the fore. I also see the direct to consumer channel as a growth area."
Casey's comments come after AIG Life recently launched a whole of life insurance product in the UK that comes with access to Best Doctors, a second opinion medical service.
The whole of life insurance policy is the last product to be unveiled as part of AIG Life's core range of financial protection, alongside term assurance, critical illness cover, income protection, relevant life insurance and business protection.