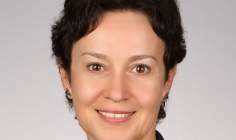 Milka Kirova and Lukas Steinmann, senior economists at Swiss Re, explain how by tuning into the needs of their customers in a 'smarter' way, life insurers can increase life insurance coverage and achieve a win-win both for the industry and societySurveys carried out in the Americas, Asia and Europe reveal common themes behind why people do not buy life insurance.
These include price, concerns about value for money, perceived lack of need, product complexity and mistrust of the insurance industry in general.
Many consumers shy away from buying life cover simply because they do not fully understand its benefits or are put off by a lengthy and convoluted buying process.
Buying life insurance can be a demanding process. It starts with recognising the prob¬lem and deciding what you actually need which, even for the financially astute, can be challenging.
Examining your needs can involve posing unpleasant questions you would rather not ask yourself, such as "what if I die, lose my job, get sick or become disabled?" This needs analysis also requires an understanding of existing workplace and social security safety nets.
And when this is done, many hurdles remain, including choosing the most rele¬vant product and navigating lengthy product descriptions written in hard-to-understand technical language.
And if that were not enough, consumers then have to go through an often time-consuming and rather opaque underwriting process.
Understanding how consumers make decisions is vital in helping them make smart choices when it comes to buying risk pro¬tection. Experimental research has revealed that people do not always behave rationally when making these sorts of decisions.
These findings have given rise to the study of behavioural economics which stresses that human decision making is also driven by emotions, concerns about fairness and cognitive biases, and not only by reason.
Behavioural economics
A main pillar of behavioural economics is cognitive biases. This investigates the differ¬ent behavioural biases influencing consumer choice that can also hinder rational decision making.
Many of these biases can lead con¬sumers to be overly complacent about their situation and/or to procrastinate over the decision to buy life insurance.
Procrastination and status quo bias People often postpone making tough decisions because for many this involves facing up to unpleasant realities. Procrastination is a serious roadblock to buying insurance.
It stems from the consumer not fully understanding the buying process, feeling overwhelmed by the work involved and having to wise up on an array of different topics.
In addition, the buying process is often lengthy, particularly when it involves medical underwriting. There are more than enough excuses to put things off to another day.
Over-confidence and risk perception Over-confidence is a well-established bias in which an individual's subjec¬tive confidence in his or her abilities is greater than their objective accuracy. For example, 93% of US drivers rate them-selves as better drivers than the median.
In the same vein, some people think 'good' things are more likely to happen to them than to others and 'bad' events less likely than to others.
Over-confidence can lead to poor decisions about the usefulness of insurance in mitigating risk. In many peoples' minds, the risk of dying at a young age is simply ignored.
They assume it could never happen and do not buy the insurance that could be of substantial benefit to those around them in the event of their early death.
Information overload
Information overload refers to the quantity and complexity of information. Contrary to popular belief, more information does not necessarily help consumers make better decisions.
Empirical evidence shows that too much information makes it hard for people to evaluate choices. To process an abun¬dance of information without being swayed and/or put off by irrelevant detail can be tough. When presented with too many and/ or complex choices, people choose instead to do nothing: it's easier.
Alternatively, people take short cuts and rely on heuristics to make decisions, or reveal herding (that is to say, copying the behaviour of peers in order to conform).
The implications here are that well-established social norms can steer behaviour. In the case of life insurance, consumers will be more likely to consider buying it if their friends, family and co-workers own life insurance and share positive experiences.
Life insurance: bought not sold?
All these findings uncover knowledge about the consumer that can be used to increase the coverage and enhance the quality of life insurance across society.
To do so, however, insurers need to change their own approach to selling. The industry has long survived on the attitude that "insurance is sold, not bought". To reverse that emphasis would be a win-win both for the industry and society.