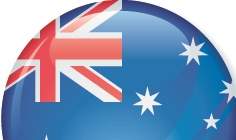 Tiered PMI in Australia could potentially be applied across the world – allowing insurance policies to be categorised as gold, silver, bronze, or basic, according to GlobalData Financial Services.
The forecast comes as Australia is set to classify private medical insurance (PMI) policies into tears to help consumers better understand what their policy covers.
However, this could prove detrimental to innovation and market competition.
From April 2019, the Australian government will be introducing a tiered structure for private medical insurance in order to give consumers more information and transparency about their coverage.
Tired PMI
Policies will be categorized as gold, silver, bronze, or basic. Each category will have a benchmark for the minimum services it should provide with regards to what hospital treatments it covers, whereby gold policies will cover the highest risk and the most expensive procedures and conditions.
Although the system is only set to be applied to private medical insurance at present, it could potentially be applied across all insurance markets. For instance, critical illness insurance policies are known to differ in the conditions they cover and could adopt a similar strategy.
A tiered system will improve the consumer experience when purchasing cover. Policies are traditionally accompanied by a lengthy document of terms, conditions, and exclusions that are often written in jargon. This makes it hard to understand and compare coverage between policies.
A tiered system – which according to the Australian government will allow consumers to know what their policies cover on a single page – would therefore be beneficial.
In addition, comparison models between policies are mostly focused around price. Categorizing policies into tiers will allow consumers to make better and more informed decisions about the level of cover they desire.
Tiered benefits
However, while a tiered system has its benefits, it may also have drawbacks with regards to product innovation. In the insurance industry we are beginning to see tailored policies emerge.
For example, a private medical insurance policy could be designed especially for runners, covering only a small selection of the risks most likely to impact this group of consumers – such as knee and hip replacement surgery.
But where would a policy like this sit in a tier system if it chooses to be more selective in the treatments it covers, yet the treatments included span the range of policy tiers? Insurers could be put off creating tailored policies if they feel constrained in what products must include to be attributed a certain rank.
In this regard, the tier system could be detrimental to customers if policy design becomes focused on classification instead of the cover customers actually want. It may also inhibit market competition and product differentiation if insurers move towards the tier system. The need for transparency in insurance products must be achieved in a way that does not prevent personalization.