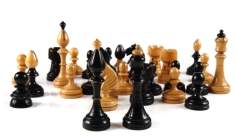 Japan-based insurance holding company MS&AD has agreed to acquire a 15% stake in UK-based ReAssure Jersey One Limited (ReAssure) for £800m.
The latest move by MS&AD will allow the Japanese underwriter to access the overseas closed book life insurance market.
Under the terms of the deal, MS&AD will buy the stake in ReAssure in two stages. MS&AD will pay £175m for a 5% stake in ReAssure Jersey One, a UK unit of Swiss Re, which is likely to be concluded during the first quarter of 2018, pending receipt of regulatory approval.
Within three years of the completion of this stage of the transaction, MS&AD will increase its stake in ReAssure to 15% for a total cost of £800m, including the initial expenses.
ReAssure CEO Matt Cuhls said: "This is a positive step and gives us greater capacity for future deals. The UK closed book market is expected to offer significant consolidation opportunities in the near future.
"Thanks to this commitment from MS&AD and given our proven acquisition and integration capabilities, we are well-positioned to seize these opportunities while delivering attractive returns."
Closed book refers to insurance products which are no longer sold in the market; however, they remain on the books of a life insurer as premium-paying policies.
MS&AD believes that closed book life business in the UK will grow because more local life insurers are selling in-force policies to run-off specialists due to regulatory changes, including the introduction of Solvency II.