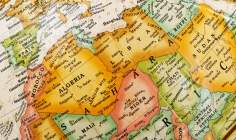 Allianz Group has agreed to acquire Zurich Assurances Maroc, a subsidiary of Zurich Insurance Company in Morocco for €244m.
In 2015, Zurich Assurances Maroc generated €114m gross premiums written. The company also has a license for life and health insurance products, which Allianz plans to utilise.
Allianz Group said it views Africa, where it is already present in 15 countries, as one of the important future growth markets.
The insurer said the acquisition in Morocco, Africa's second-largest insurance market after South Africa, marks an important step for Allianz to be well positioned to capture future growth in the African region.
Sergio Balbinot, board member of Allianz SE in charge of southern and western Europe, Africa, MENA and India, said:
"This deal is a major milestone for our strategy to expand in Africa. Morocco presents good growth prospects for both personal and commercial lines. We will be able to support both our Moroccan and international customers in their local and international business."
Pending regulatory approvals, the transaction is expected to close at the end of 2016.