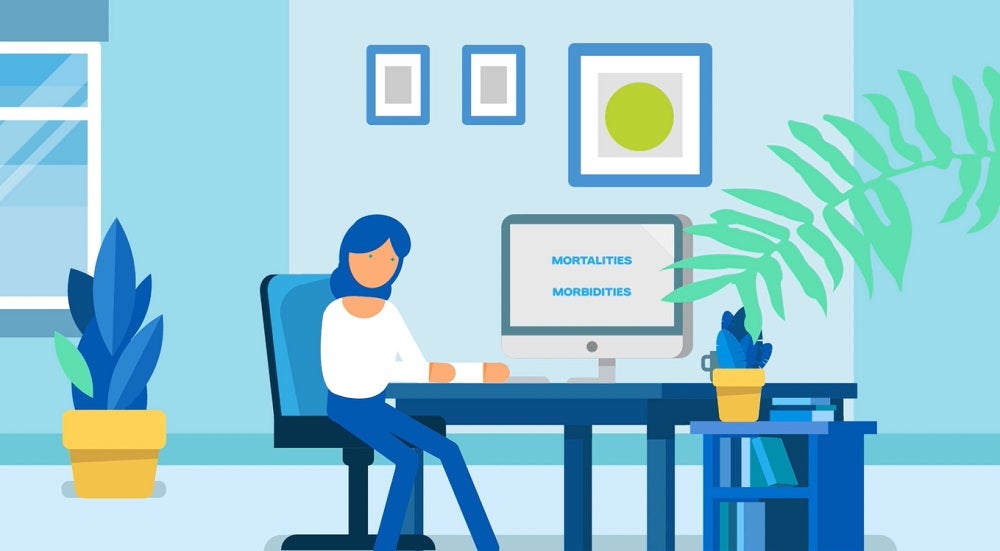 Did you know that four of the top five risk factors contributing to the global disease burden are modifiable lifestyle behaviours?
It has been demonstrated that key modifiable lifestyle factors (like smoking, lack of physical activity or a poor nutrition) are the leading cause behind the Non-Communicable Disease (NCD) epidemic. Yet, insurers fail to accurately take into account lifestyle risk during the underwriting process, making their estimations unsuitable to quantify today's health risks.
Consequently, life and health insurers are left with vague risk estimations based on outdated traditional risk charts, which are followed by unfairly priced premiums that consumers don't understand. To top it all off, they face an unnecessarily long underwriting process that's neither efficient nor profitable.
The cycle of this costly time-to-issue dilemma has been tried to solve for quite some time now, to no avail. This is the main reason why we decided to invest many years of research into developing our Risk Engine; because we believed we could help underwriters do better.
After all, underwriting is at the very core of the insurer's profitability and business model.
The Confidence Underwriters Lack
With as few as four and as many as 80+ data points our Risk Engine produces a set of estimates with 60+ values for each person, including imputed values – or conditional expectations – for what's missing. It provides a set of estimations for mortalities, morbidities and many data points normally not considered.
It provides more insights on life being underwritten; no longer needing to wait for additional information, such as the physical assessment, blood values or doctor's notes, hence being able to take part in the customer-friendly and less invasive fluidless underwriting.
Our Risk Engine is based on more than 300-million-person years of data from scientific research and it groups data into four categories for seamless underwriting: biometrics, diagnosed diseases, family history and modifiable lifestyle behaviours.
With a speed of just seconds and a ROC-AUC of 90.2%, underwriters can focus on issuing policies with confidence and speed.
It also enables the best of both worlds: a model that is both high-dimensional and absolute.
The Future Of Dynamic Pricing
Coupled with continuous data flows, such as the ones provided by our Digital Health Engagement Platform (DHEP), underwriters can take advantage of our Risk Engine's capability to underwrite-as-they-live, producing real-time, fairer priced insurance premiums that the consumer finally understands.
Using our DHEP in conjunction with the Risk Engine will help boost customer acquisition and retention, as you will differentiate your brand with a unique wellbeing platform, while also showing that you care about your stakeholders' health, thus joining our #WECARE strategy.
Find out more about our Risk Engine by watching our video or request a complimentary demo.