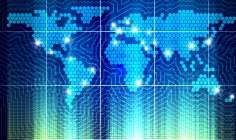 Zurich has launched a protection platform called ZHub, which aims to offer a faster and streamlined experience for advisers enabling them to apply for multiple policies in one application.
The platform also provides advisers with a personalised dashboard where they can keep track of their entire protection business with Zurich.
ZHub enables advisers to apply for up to five policies under one application, without the need to re-key customer information; and with the introduction of electronic signatures, further time is saved through not having to wait for paper signatures for access to customers' medical records.
From the dashboard, advisers can access a library offering guides on setting up all types of cover, sales aids and infographics, as well as guidance on specialised areas including IHT, funeral planning and being a trustee.
The innovation comes after Life Insurance International reported in November 2016 that Zurich has begun introducing e-signatures – thereby allowing customers to provide immediate consent for their GP to share their medical data with the insurer.
Chris Atkinson, head of innovation and partnership development, at Zurich UK Life, said: "Our ultimate goal in launching ZHub is to deliver a straight forward and easy to use application process for advisers, focusing on supporting them in getting their customers the cover they need as quickly as possible."
Jeff Woods, business development director, at Sesame Bankhall Group said
Zurich's multi-application approach will speed up the process and encourage advisers to have a more wide-ranging conversation with their clients.