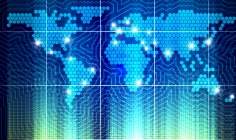 Zurich UK Life has enhanced its digital proposition for workplace retirement scheme customers, FutureYou, which was launched in May 2016.
Zurich FutureYou will now offer new digital content and protection services including an interactive tool called 'Value Your World'.
The tool helps people work out the amount of cover they might need by encouraging them to think about what is important in their lives and what they need financially to secure them.
Customers can then apply for a quote for different types and levels of protection with the option of fine tuning at the end to ensure cover is tailored to suit their needs and budget.
Any products they purchase are then available to view on their own personalised secure dashboard.
Other new features include a customer magazine to help customers learn about their financial needs and web chat support for protection applications and pension pot consolidation.
'Taking control'
Zurich said FutureYou's new solutions will enable customers to take further control of their financial futures at key stages and events throughout their lives. The insurer said the enhancements build on FutureYou's initial focus of helping employees plan for their retirement.
The additional content and services will sit alongside FutureYou's existing pension tools, products and services including pot consolidation and product specific advice.
Emma Huntington, managing director of Zurich FutureYou, said: "These latest enhancements build on the FutureYou digital experience, designed around our customers and their busy lifestyles.
"Following a successful launch into the workplace, we are continuing to engage and interact with our customers to encourage them to think and plan for the type of future they choose and connect them to a whole range of potential solutions."