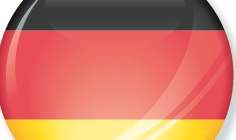 Capgemini has said it will assist the digital transformation at Zurich Gruppe Deutschland by implementing a new core insurance platform.
As part of this collaboration, Capgemini will work with Zurich Germany to implement Guidewire InsuranceSuite as a single core system.
Capgemini is also working on Guidewire programs in the UK, Japan and North America. The platform will provide an integrated system for billing, claims management and policy administration.
Capgemini said it and Zurich will -work together to improve the service experience for Zurich's agents and intermediaries, increase the insurer's operational efficiency through process automation, as well as contribute to a more integrated multi-channel experience for customers.
Horst Nußbaumer, chief claims officer at Zurich Germany, said: "The transformation of insurance systems to one single platform allows us to even better serve the needs of our customers while improving the internal processes across all our lines of business."
Detlev Froese, head of financial services at Capgemini in Germany, said: "The modernisation of core systems is a vital necessity for insurance companies to respond to changing insurance needs and defend their relevancy against agile and innovative technology competitors. With this step towards a digitalised business Zurich, will be able to continue to provide competitive services in the German insurance market."