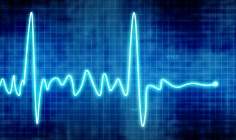 VitalityLife has revamped its Serious Illness Cover product to include a cancer relapse benefit; the ability to make multiple claims for heart attacks and strokes; and new conditions and definitions enhancements.
VitalityLife said the cancer relapse benefit is unique in the market and means it will pay out an extra 50% of the sum assured on the recurrence of cancer – either a relapse of the original cancer at the same or lower severity or a new primary cancer – after a one year period of remission.
The insurer said this type of benefit is increasingly important as one in two of the UK population will now develop cancer at some point in their lives,, while cancer survival rates are improving due to earlier diagnosis and medical advances.
Customers will also be able to claim for multiple heart attacks and strokes at the same or lower severity as long as the subsequent episode occurs at least 30 days after the first event.
Currently, the policy pays out for multiple heart attacks and strokes that are new or more severe events.
New conditions
VitalityLife has also introduced cover for two new conditions: borderline ovarian cancer and permanent defibrillator insertion due to cardiac arrest.
It has also enhanced definitions for three other conditions: primary pulmonary hypertension, multiple sclerosis and motor neurone disease.
Together with the above enhancements, VitalityLife said this means members are now up to three times more likely to receive a payout from Serious Illness Cover over a typical critical illness cover policy.
Deepak Jobanputra, VitalityLife deputy CEO, said its Serious Illness Cover product covers customers for nearly four times as many conditions as a standard critical illness product, so the insurer already pays out in many more scenarios than other insurers.
Jobanputra said: "We want to make sure as many people as possible can claim, which is why we have enhanced our product further."