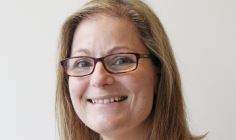 VitalityHealth has promoted Pippa Andrews, who was previously head of underwriting at VitalityHealth, to the new role of director of corporate business.
Andrews will lead VitalityHealth's corporate strategy along with the sales, underwriting and retention teams for corporate business.
Her promotion follows more than two years as head of underwriting at VitalityHealth. Prior to this she held a number of roles at Aviva UK and Zurich and she has substantial experience within the group risk and corporate PMI space from a career spanning more than 20 years.
VitalityHealth said the creation of the new role demonstrates its commitment to developing its corporate offering and demonstrates the company's focus on growth within this area.
Greg Levine, director of sales and distribution at VitalityHealth, said: "Strengthening our corporate team is a key component to driving business growth and expanding our corporate book. Pippa brings a wealth of experience and is highly respected in the industry."
Speaking about her new role, Andrews said: "Vitality drives intellectual leadership in the corporate space through Britain's Healthiest Workplace, the UK's most comprehensive workplace wellness study."
She added: "I am very excited by this opportunity and look forward to enhancing the way we take our corporate offering to market."
For all the latest insight, news and data on the global life and health insurance and reinsurance markets, visit www.lifeinsuranceinternational.com