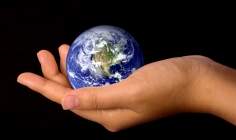 Vitality has launched a new adviser website, which details product information across VitalityHealth and Life including Vitality partners and rewards.
The new Vitality Adviser website is integrated across both VitalityHealth and Life to give advisers all the tools and information they need via one source.
Among its features include:
Access to the entire suite of adviser-focused literature across all Vitality products
Instant access to the full range of VitalityHealth and Life tools, such as calculators for BMI, business protection mortality risk, Vitality Age Calculator, income protection, inheritance tax, a business protection decision tree, email marketing and premium comparison tools, a points and savings calculator and a hospital finder
Kelly Thomas, head of marketing at VitalityLife, commented: "We're all about changing health and life insurance for good and in order to achieve this it's essential that we partner with the best in the business advisers, provide up-to-date and comprehensive information and make it easier for advisers to do business with us. The new Vitality Adviser website aims to tick all of those boxes."
Roy McLoughlin of Master Adviser, said: "It's good to see further improvements from Vitality to help advisers. This new website is quicker and easier to use and integrates well across both VitalityLife and VitalityHealth."