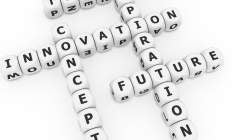 UK-based Cura Financial Services has launched a video advent calendar showcasing a daily tip for people looking for protection insurance.
The video has been compiled for people with existing medical conditions and who work in hazardous occupations. Financial advisers will also find the tips useful.
In the run up to Christmas, Kathryn Knowles, compliance director for Cura Financial Services, will appear on screen each morning with a 30-40 second video nugget giving tips and answering questions clients and advisers ask them about insurance.
Knowles said: "It can be quite daunting for people with existing medical conditions or who work in hazardous occupations to know where to start when arranging their insurance. They have no idea what they are going to be asked or what is going to be expected of them.
"That is why we came up with the idea of the video advent calendar. As well as giving general tips to anyone looking for insurance, we also take a closer look at the exact questions companies will ask people if they have a heart condition, mental health issues, diabetes and more."
Clients and advisers can find the advent calendar on the Cura website: www.specialrisksbureau.co.uk/advent_calendar.
Knowles added: "The main message that we want to get out to people, is that it doesn't matter what your circumstances are, there is insurance out there for you. Our video advent calendar is a fun and quirky way to raise awareness of this subject."