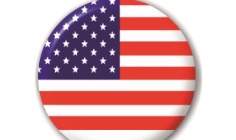 Security Mutual Life Insurance Company of New York has said it is providing insurance advisers who market its life insurance and annuity offerings with access to social security analysis software.
The software creates client-specific reports that list and describe various claiming options and that rank the same based on cash flows and present values of those cash flows.
The reports also include colourful graphs and charts that advisers can use to discuss various claiming options with their clients and contacts.
James Kerwin, Security Mutual's chief marketing officer, commented that "Security Mutual agents have been asking for software tools that will better enable them to talk with their clients and contacts about issues that they face."
He noted that most agents over age 55 have specifically asked for social security analysis software, which reflects the importance of social security claiming options as a topic to millions of baby boomers.
Security Mutual's social security software reflects the Bipartisan Budget Act of 2015, which eliminated some of the popular claiming options that had been available to some married couples, such as the file and suspend and the restricted application social security strategies.
George Kozol, JD, LLM, a Security Mutual marketing executive, said while the recent legislation will negatively affect some couples and divorced individuals, it does not lessen the importance of making sound social security choices, and "choices based on financial analysis not just on emotions."