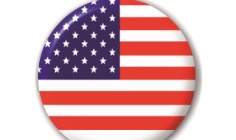 Ladder, the California-based InsurTech start-up and online life insurance provider that by-passes agents, has officially launched.
The US start-up offers online term life insurance for policies that range from $100,000 to $8m and from 10 to 30 years.
It means users can apply for instant life insurance coverage online or via a mobile device – instead of waiting for an industry average of six weeks – without any fees and avoids the need for any agent meetings, thereby disintermediating this distribution channel.
For those people who need assistance during the application process, Ladder encourages them to contact its licensed support team.
On its website Ladder says: "We fundamentally believe life insurance is good—for people and communities. But at some point, it was dominated by high pressure sales tactics, expensive products, and slow processes."
Redesign
It claims to have: "Redesigned the life insurance process to better serve the people who need life insurance, not the middlemen who sell it."
The life InsurTech start-up promises an instant decision in just minutes and markets itself as the "smart, modern way to insure your life."
Ladder's investors include Canaan Partners (Embroker, Instacart), Lightspeed (Snapchat), NYCA (digit), and 8 Partners (Oscar). CB Insights says its total funding is $2.05M, seed VC.
Ladder offers term life insurance coverage for US citizens (or permanent residents who have been in the country for more than 2 years) and who are aged between 20 and 60 at the time of application.
It does not offer whole life insurance, which it says are a bundled insurance/investment product.
How Ladder's application process works
Ladder says a consumer will receive a term life insurance quote in seconds
The consumer can then apply online for coverage
According to Ladder, a consumer will receive term life insurance coverage instantly upon application.
If Ladder needs more information about the consumer via a (free) medical exam, it will send a medical professional to the individual.