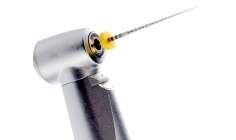 UK protection provider Unum has acquired National Dental Plan (NDP) – a provider of dental insurance through the workplace – from Capita in a deal worth £31.7m ($49.1m).
Unum said the corporate dental insurance market is attractive with recent growth up to 14% year-on-year that is expected to continue apace.
Peter O'Donnell, Unum UK CEO O'Donnell, said: "We see NDP as complementary to our existing operations, and Unum will retain NDP's current management and employees. They are vital for implementing our strategic vision for NDP, as well as continuing to deliver NDP's great service to their existing 500 corporate customers and 150,000 insured employees."
He added: "Dental insurance is a natural fit with our existing portfolio, as Unum looks to grow our employee benefits footprint, particularly in the health and wellbeing arena."
Andrew Bower NDP MD said: "Unum's purchase of NDP creates tremendous potential to expand access to dental insurance through the worksite. We're excited by the opportunity to broaden the reach of our proposition, through access to Unum's strong distribution network and large customer base."
Fenchurch Advisory Partners acted as financial adviser to Unum. The announced acquisition is pending regulatory approval.