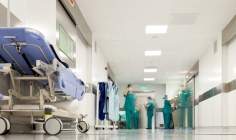 Employee benefits provider Unum has added cancer support to its offering for group critical illness customers.
With cancer rates increasing and tailored treatments to achieve best possible outcomes for individuals now available, Unum believes the time is right to introduce an enhanced level of guidance from specialists in cancer pathways.
The service for all employees with group CI cover from Unum, including those covered under its recently launched Simplicity CI product, is provided by Harley Street Concierge Limited (HSC).
Unum's cancer support service is designed to ensure employees understand their cancer better and to clarify the options available to them so they can move forward with greater confidence.
Where a second opinion is required, HSC will provide fast tracked access to a network of leading experts in the particular type of cancer under review, matching the specialist to the particular needs of the employee when arranging an accompanied consultation to discuss the cancer and the NHS and private treatment options available
Unum's Liz Walker said: "Cancer is the number one cause of our CI claims and this important new service will expand the range of help we already offer our customers."