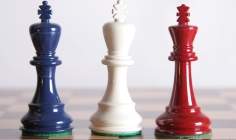 Martin Werth, the CEO of UK protection technology business, UnderwriteMe, has said he expects AIG Life to be live on UnderwriteMe's comparison service platform in Q2 2016.
AIG Life recently confirmed it will join the UnderwriteMe comparison service in 2016. The UnderwriteMe comparison service allows intermediaries to compare buy now and estimated prices and complete applications using one process without leaving the UnderwriteMe site.
A pilot of the service started in August 2015 and UnderwriteMe is due to be on general release to directly authorised intermediaries in Q1 2016.
'Others in the wings'
Speaking to Life Insurance International (LII), Werth said there a number of other UK life insurers "in the wings", in addition to AIG Life, for the platform, which he could not disclose further at this stage.
Outside of the UK, Werth said UnderwriteMe is looking at Asia and Australia. He said: "Our focus in foreign markets is licensing the underwriting rule software."
Commenting on AIG Life joining UnderwriteMe, Peter Thomas, operations director at AIG Life, said: "At AIG Life we pride ourselves on being in tune with what intermediaries need and expect from a provider. We recognise that UnderwriteMe represents a new way of working, which many intermediaries are keen to embrace, and we're excited to be working with them."
AIG Life joins LV=, Royal London, Old Mutual Wealth. Partnership, The Exeter, Scottish Friendly and Canada Life in partnering with UnderwriteMe to date.