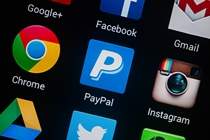 UK mobile-centric InsurTech provider, Inzura, has begun discussions with a major Asia-headquartered life insurer about its digital insurance platform, Life Insurance International can reveal.
Through the use of smartphone telematics, photo recognition, and other digital technologies, Inzura aims to revolutionise the way insurance is done, from policies built around real-time user data through to a more streamlined customer experience – all via the customer's smartphone.
Inzura's initial offering includes a single customer engagement app for motor insurance. It also allows for photo-based sign-up and claims.
Speaking to Life Insurance International, Inzura's CEO Richard Jelbert, said the discussions with the Asian life insurer currently involve understanding how the insurer wants to engage with the market.
Cross-selling
He said: "It could be a cross-sell for the insurer involving life insurance that is initiated through the app. We offer insurers a light-touch way to market."
Founded in December 2015 following an extensive R&D programme, Inzura said it is actively engaged in the UK and emerging markets in Asia, with multiple insurers, brokers and other clients already on board.
The company is co-founded by Richard Jelbert and Ian McWilliams
According to Inzura, the benefits for insurers of its platform are increased margins and reduced management costs, as well as ways to combat fraud and embrace new technology.
For consumers, Inzura says the benefits are better customer service, lower rates and rewards