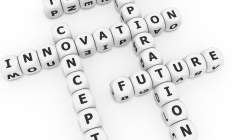 Insurance provider BGL Group has deployed speech analytics software across its UK contact centre network in an initial project focused on servicing the company's insurance book customers.
BGL Group operates the UK's price comparison website, comparethemarket.com as online life insurance provider, BeagleStreet.com
The project involved customer contact technology provider Sabio working with BGL to implement Verint Systems' speech analytics software.
After six months, BGL said the results of the initial project have proved impressive, with BGL already hitting its original targets and identifying further operational savings, quality enhancements and performance improvements.
Following the success of BGL's speech analytics pilot, the company said it is now working with Sabio to plan the next phase of its speech analytics deployment.
Key areas of focus will include using analytics results to inform the company's digital transformation agenda, supporting BGL's compliance activities, and taking advantage of the solution's recording capability to deliver more targeted coaching for the group's contact centre agents.
Commenting on the project, Jayne Lansdell, BGL Group's associate director for technology & process, said: "Our contact centres handle some 600,000 contacts a month, so it's also critical that we do everything we can to optimise performance."
Michael Andrews, Sabio's vice president for go to market, said: "After just six months, the results speak for themselves. BGL has been able to unlock significant productivity improvements in key areas, such as average handle time, and this has contributed to a measurable uplift in its broader customer satisfaction and Next Issue Avoidance (NIA) results."