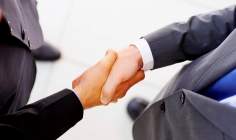 Abu Dhabi National Insurance Company (ADNIC) has signed a global overseas medical claims administration agreement with MSH INTERNATIONAL, which is a third-party administrator of international healthcare and employee benefit plans.
MSH INTERNATIONAL has a network of over 750,000 healthcare providers on its panel spanning 194 countries.
This agreement covers ADNIC'S SHIFA international product and selected medical insurance products.
SHIFA is ADNIC's international medical insurance product, offering global
medical coverage on a direct billing basis through a network of international medical service providers.
ADNIC said the partnership means its customers will have an efficient healthcare service whenever and wherever they are in the United Arab Emirates (UAE) and while travelling abroad.
MSH INTERNATIONAL, with four regional headquarters in Paris, Calgary, Shanghai and Dubai, is a member of SIACI SAINT HONORE Group, which is an insurance broker in France.
Abu Dhabi National Insurance Company (ADNIC) PSC is a multi-line insurance provider with five branches and a network of sales and services centres across the UAE.