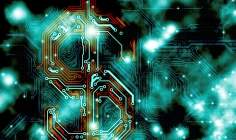 The high cost of going alone means the majority of insurance start-ups are seeking to partner with larger companies- or at least build effective relationships – according to Timetric's InsurTech Start-up Landscape report.
The report, which will shortly be available from Timetric's Insurance Intelligence Center, argues InsurTech is a completely different proposition to FinTech, which has delivered radical innovation and disruption to the banking sector.
Innovation to date has involved partnering with and improving current insurers' processes, customer engagement and occasionally products –as opposed to offering direct competition to them, says the Timetric report
Start-up focus
MyFutureNow is one of these start-ups. It is an online database displaying all of a customer's pension information and highlights how much they have spread across different pots and how returns can be improved.
Its CEO, Alan Browne, explains its relationship with the big companies: "We work with them and against them, essentially we take business off some of them and give it to someone else, but it could happen the other way too."
This is a theme Damien Seaman, mentor for InsurTech accelerator, Startupbootcamp, elaborates on: "The start-ups who are getting money are looking to work with insurers. I don't know of anyone in that first cohort [of Startupbootcamp] who would be genuinely disruptive in the way banks have been challenged by FinTech."
Seaman went on to explain that because there are so many different aspects to banking, it's easier for smaller tech-based start-ups to take small bits of business away – payments is a key area here, for example.
Timetric analysis
This is certainly what Timetric has seen too; the very few start-ups who offer insurance policies almost always have a big insurer behind them covering the underwriting risk for them.
It's a mutually beneficial agreement, as it allows MGAs to offer insurance policies while giving insurers the opportunity to test new products without taking on any risk in the development process.