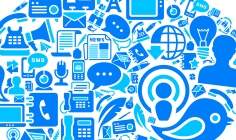 Social media is able to moderately improve the relationship between customers and insurers, according to a majority of respondents (46%) surveyed by Timetric's Insurance Intelligence Center (IIC).
The survey found a further 39% believe social media can significantly improve the relationship between customers and insurers. Only 2% thought social media's influence over consumer-based relationships was 'none'.
Despite the benefits of social media, the survey also noted the importance for insurers to build trust with consumers. One participant insightfully said "No amount of social media campaigns can help if customers do not trust the brand after a technology fall out."
Another echoed this sentiment, stating that they "Do not rely on SM to make decisions", because "satisfaction could be adversely affected without knowing for years how technology affects our immediate community".
Tech reducing claims
The Timetric IIC survey also asked industry experts how much they expect technology to reduce incurred claims over the next 5 years?
New technologies are expected to reduce incurred claims by 6-10% over the next five years, according the majority of respondents (30%).
While 30% of respondents are optimistic about technology expected impact on incurred claims, almost as many (27%) respondents showed less optimism and estimated the reduction between 0 and 5%.
A total of 18% of experts from Europe believe technological advances will reduce incurred claims by more than
16 % over the next five years, compared to 14% of global respondents and 11% of APAC respondents.
About the survey
The Timetric IIC survey, Technology in Insurance: Impact and Disruption was conducted in May and June 2016 by Timetric's IIC.
It surveyed around 130 industry experts across the globe, with the majority of respondents having their work focused on markets in continental Europe and the UK.
While the survey's main focus was on insurance company executives, respondents also included other market participants such as brokers, agencies, banks and technology providers, as well as consultants, auditors and other industry experts.
The participants' expertise covered all market segments: non-life, life, personal accident and health, and reinsurance. Some respondents said that their work was related to multiple segments.