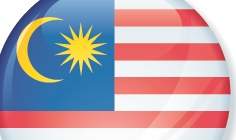 Senior insurance executives in Malaysia have told Life Insurance International that consumers' mistrust of insurers in the country is a major challenge for the industry.
One attendee at an executive briefing co-hosted by software company OpenText and organised by Timetric on 18 August said consumers are "scared" by insurers.
According to the audience, one reason why many consumers distrust insurers in Malaysia is because the market is agent-centric, with the perception that many agents are "pushy who do not deliver on their promises".
Paul Gaddes, OpenText's regional accounts director, stressed the importance of simplification, transformation and acceleration for insurance players when they are addressing problems, such as a lack of real-time reporting and a lack of automation and a common process.
Attendees also discussed how Bank Negara Malaysia, the Malaysian regulator, is looking to liberalise both the life and general insurance markets in the near term.
At the same time, more requirements are being imposed by the regulator ahead of the anticipated liberalisation.
In Malaysia's life insurance market, for example, a report issued by Towers Watson in March 2015 explained that the regulator has issued a concept paper (LIFE Framework) in late 2013 with a package of reform initiatives aimed at improving the efficiency and effectiveness of distribution channels and promoting greater product innovation.
The Towers Watson report said: "LIFE Framework, when introduced, is expected to also contain selected liberalisation measures such as greater flexibility for insurance companies in managing their expenses and remunerations to distributors, which are highly regulated at present."